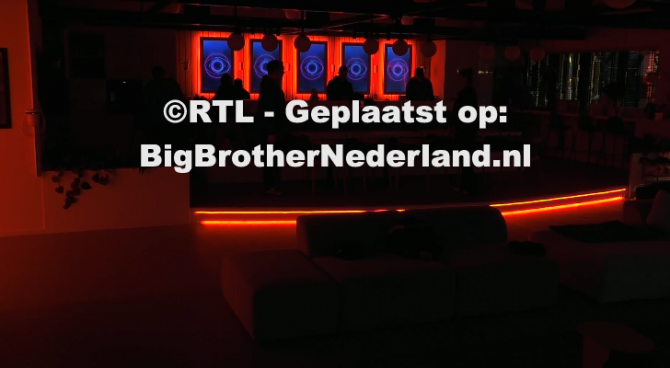 Julie heeft immuniteit gekregen en de bewoners hebben genomineerd
De bewoners hebben vandaag genomineerd, dit was rond 17:10 uur. Hoe dit precies verlopen is en wie er uiteindelijk genomineerd is zien we morgen tijdens de tv uitzending. Uiteraard schrijven we daar ook een nieuwsbericht over zodra er meer bekend over is.
Naomi heeft immuniteit gewonnen tijdens de weekopdracht van vandaag. Aanvankelijk was niet duidelijk of ze deze immuniteit voor zichzelf in zou zetten of dit aan iemand anders zou geven. Uiteindelijk wordt duidelijk dat ze haar gewonnen immuniteit aan een medebewoner gegeven heeft. Na de nominatieronde zien we Julie emotioneel in de slaapkamer zitten. Zoey zit erbij en merkt op dat het een mooi gebaar is. Ik vind het ook echt super lief dat ook zij dat risico neemt zegt Julie. Het is echt een heel mooi gebaar benadrukt Zoey. Naomi komt dan ook binnen en vraagt waarom ze weent. Julie vertelt dat ze echt niet verwacht had. En ik dacht dat jij het ging pakken. Je stelt uzelf voor mij in gevaar voegt ze eraan toe. Dat vind ik gewoon… snikt ze. Dank u! Ik vond dat jij het het hardst nodig had zegt Naomi terwijl ze Julie een knuffel geeft. Het voelt echt goed en ik wil echt niet weg benadrukt Julie. Ik zou nooit willen vertrekken en dat jij jezelf nu op het spel zet vind ik gewoon kei zorgbaar.  Het is gewoon uit dankbaarheid benadrukt ze. Ik had het echt niet verwacht. Het is u gegund meiske sluit Zoey het gesprek af.