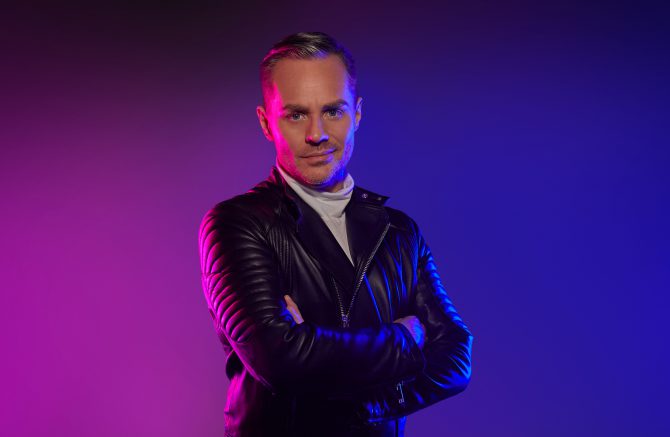 Wie is Big Brother presentator Peter van der Veire?
Big Brother gaat vanaf de start op 4 januari gepresenteerd worden door Geraldine Kemper en Peter van der Veire. Dagelijks is Big Brother om 21:30 uur te zien op RTL5 of Vier (België) en Videoland. Wekelijks is er op donderdag een liveshow. Geraldine Kemper is voor het Nederlandse publiek wel bekend. Maar Peter van der Veire is iets minder bekend. Wie is hij precies?
Peter van der Veire is 48 jaar jong en werd geboren op 1 december 1971 geboren in het Belgische plaatsje Eeklo. Peter was enige tijd vertegenwoordiger bij Euroqueen en marketingassistent bij Aries in Sint-Niklaas stapte hij over naar de media wereld. Peter begon in 1999 bij de radio op zondagochtend en drie jaar later kreeg hij het middagprogramma bij Studio Brussel. In april 2006 kreeg hij met zijn eigen ochtendshow genaamd "de Grote Peter van der Veire ochtendshow".
Mister songfestival
Toen der tijd was Peter van der Veire ook al met tv bezig, en presenteerde zijn eerste programma "De provincieshow". Niet veel later presenteerde hij Music Industry Awards die hij in totaal vijf keer mocht presenteren. Daarna maakte de presentator drie seizoenen van zijn eigen muziekshow Peter Live.  Wat in 2011 opgevolgd werd door het programma Vrienden Van de Veire. Nadat hij in 2013 deelnam aan Beste vrienden op de Azoren, presenteerde Peter eind dat jaar het programma Sing that song. Een mee zing programma met bekende artiesten. In 2014 deed Peter samen met Eva Daeleman de presentatie van Eurosong. Later dat jaar deden Peter en Eva ook verslag van het Eurovisie Songfestival. En weer twee jaar later nam Van der Veire weer de Eurosong voor zijn rekening. Peter werd ook wel Mister songfestival genoemd omdat hij hier jarenlang verslag van deed. In 2017 werkte Peter samen met Danira Boukhriss aan het vernieuwde steracteur sterartiest. En een jaar later won Peter in zijn eigen programma "de slimste mens van de wereld".
Naar Nederland
Daarna ging Peter richting Nederland, dit was in 2019. Hier was hij te zien als presentator van het programma "The Battle". In 2020 werd Peter het gezicht van "Het rad". Een nieuw jasje van het rad van fortuin. En vanaf 4 januari 2021 is Peter te zien bij Big Brother. Het programma wat dagelijks om 21:30 uitgezonden gaat worden bij RTL5, Vier (België) en Videoland.
Foto: Wim Van de Genachte